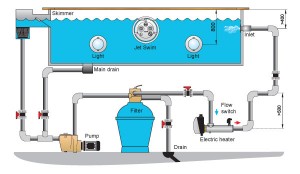 pool maintenance & gardening
 A sparkling clean swimming pool is vital to both owners and guests. Our all inclusive swimming pool cleaning and maintenance service guarantees that your swimming pool will always be in top shape.
We offer full year-round pool maintenance across the island using specialist sub-contractors with many years experience. We know how important it is to maintain the right pH and chlorine levels as well as general cleanliness in any pool.
For those wanting pools emptied at the end of the season and filled again at the start of the next, we can re-install pool components removed for the winter, close drain valves and refit drain plugs.