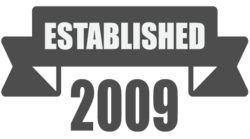 Operating exclusively on the island of Madeira, Atlantic Pearl is the management arm of Madeira Holdings, a UK Limited Company formed in 2009, itself part of a group of companies established in 1991. About our history: the requirement was identified for an organisation that could provide of all the services required by non-Madeiran residents who own property on the island and needed this looking after in their absence by a trustworthy organisation. Equally those owners (both local and overseas) who rent out their property on the island as long-term lets or short-term holiday rentals, require a business capable of servicing all aspects of their property.
The company was the inspiration of the founding directors who have owned property on the island since 2004 and had been visiting since 1990. Over this time they have established a broad range of reliable staff, sub-contractors, and contacts within the local community, who not only provide general services such as cleaning, gardening, and pool maintenance, but also more specialised services including building/conversion, electrical and gas/plumbing – about whom they can completely vouch.
On top of this, there are extensive contacts within the professional services on the island – legal, accounting, tax specialists, translation services, building control (including rental licensing) local and central government liaison etc. If you wish to buy or sell property we have a working relationship with a number of the estate agents operating on the island.
About our history: Atlantic Pearl is controlled by Madeira Holdings Ltd (Registered in England. Company No. 6829055), which is an associated company of PCB Group Ltd, formed 1991
Registered Office (UK):
West House
King Cross Road
Halifax
West Yorkshire
England HX1 3EB
Registered Office (PT):
Av. da Madalena, n.º 124
Edf. Magdalena Villas III
Bl A, Fração A,
9020-330 Funchal
Madeira

Contact Details:

(UK mobile) (00 44) 7836 779787
(Madeira – office) (00 351) 291 091 464
(Madeira mobiles) (00 351) 910 881 693 & 913 267 319
e-mail: enquiries@atlantic-pearl.com

Auditors:
Horley Green Chartered Accountants